"The Golden Age of Radio"
(As originally broadcast on WTIC, Hartford, CT)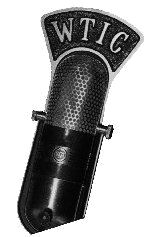 Click on the link below to hear
Program 85 - Glenn Miller - Part 1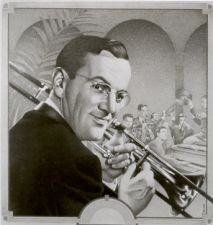 Glenn Miller used radio to build the most popular band in America, through late night band remotes and eventually "Moonlight Serenade" sponsored by Chesterfield. The story of those radio broadcasts is told through the voices of Rudy Vallee, Teddy Wilson, Gene Krupa, Duke Ellington, Bob Eberly, Ray Eberle, Artie Shaw, Ray McKinley, and Paula Kelly.

This program was not part of the original "Golden Age of Radio" series. (Based on interviews conducted by Dick Bertel from 1965 to 1971)


Note: This is a large file; it may take a long time to load.
You can save the file to your hard drive by placing your curser over the link,
pressing the right mouse button, and selecting "save target as . . ."
With a T1, cable modem, or DSL this might take 1-3 minutes.


Program 85 - Glenn Miller - Part 1
Return to Log of Programs