"The Golden Age of Radio"
(As originally broadcast on WTIC, Hartford, CT)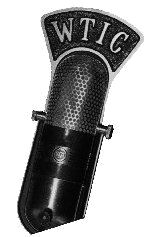 Click on the link below to hear
Program 79 - October, 1976 - Radio Collector Jay Hickerson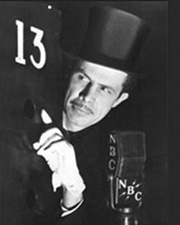 Raymond Edward Johnson
A discussion of the hobby of collecting old time radio programs with collector Jay Hickerson, author of "Ultimate History of Network Radio Programming and Guide to ALL Circulating Shows" and editor of "Hello Again," a newsletter pertaining to the hobby. This program coincided with a convention in Connecticut of old-time radio collectors, and features excerpts from "Counterspy," "The Green Hornet," "Theater Five," and "Your Family and Mine," all of which starred radio actors who were scheduled to be guests at the convention.


Note: This is a large file; it may take a long time to load.
You can save the file to your hard drive by placing your curser over the link,
pressing the right mouse button, and selecting "save target as . . ."
With a T1, cable modem, or DSL this might take 1-3 minutes.


Program 79 - October, 1976 - Radio Collector Jay Hickerson
Return to Log of Programs