"The Golden Age of Radio"
(As originally broadcast on WTIC, Hartford, CT)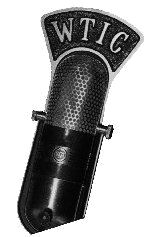 Click on the link below to hear
Program 65 - August, 1975 - Don McLaughlin

Don MacLaughlin played the part of David Harding on the famous radio drama "Counterspy." Counterspy was an espionage drama radio series that aired on ABC and Mutual from May 18, 1942 to November 29, 1957. David Harding was the chief of the United States Counterspies, a unit engaged during WWII in counterespionage against Japan's Black Dragon and Germany's Gestapo. With spies still lurking in the post-war years, the adventures continued apace well after WWII.

Don MacLaughlin originated the role of lawyer Chris Hughes on As the World Turns in 1956, and played the role until his death in 1986. Contract negotiations kept him (and his on-screen wife Helen Wagner) off the soap for most of the early 1980s, but the show finally welcomed the two back in a big storyline with heavy uses of past clips from the show: in the story, Chris and his wife Nancy were celebrating their fiftieth wedding anniversary. In real life, As the World Turns was celebrating its thirtieth anniversary on the air.
Note: This is a large file; it may take a long time to load.
You can save the file to your hard drive by placing your curser over the link,
pressing the right mouse button, and selecting "save target as . . ."
With a T1, cable modem, or DSL this might take 1-3 minutes.


Program 65 - August, 1975 - Don McLaughlin
Return to Log of Programs