"The Golden Age of Radio"
(As originally broadcast on WTIC, Hartford, CT)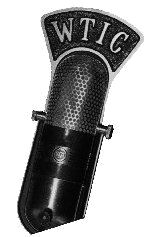 Click on the link below to hear
Program 29 - August, 1972 - Mary Jane Higby and Guy Sorrell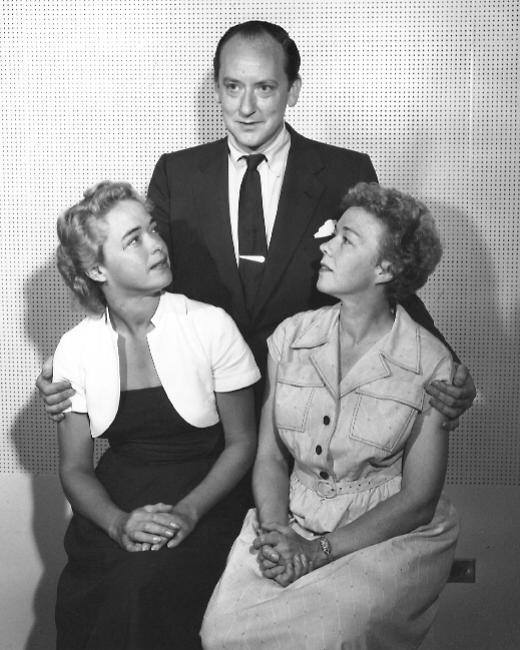 Julie Stevens(left), Mary Jane Higby, and David Gothard
of "The Romance of Helen Trent", 1954.
Mary Jane Higby, Network Radio Soap Actress, star of "When a Girl Marries" and author of "Tune in Tomorrow," makes a return visit to "The Golden Age of Radio," this time with her husband, actor Guy Sorrell.

One of the earliest shows on which Ms. Higby appeared was "The Lincoln Highway Radio Show," which ran for a little over two years and was sponsored by Hecker Products Corporation, makers of Shinola Shoe polish. The show premiered March 16, 1940 on WEAF, the NBC Red Network Flagship Station in New York and was carried "Coast to Coast" on over 48 stations.

In her delightful treatise, "Tune In Tomorrow," which gives outsiders an introspective look at the performers on radio's daytime serials, soap queen Mary Jane Higby recalls a geographical patchwork that offered opportunity for scores of artists to do their thing in several places throughout the day.

We'll hear Ms. Higby and Mr. Sorrell in excerpts from "When a Girl Marries." "You Are There," and "Cavalcade of America."


Note: This is a large file; it may take a long time to load.
You can save the file to your hard drive by placing your curser over the link,
pressing the right mouse button, and selecting "save target as . . ."
With a T1, cable modem, or DSL this might take 1-3 minutes.


Program 29 - August, 1972 - Mary Jane Higby and Guy Sorrell
Return to Log of Programs