"The Golden Age of Radio"
(As originally broadcast on WTIC, Hartford, CT)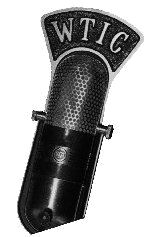 Click on the link below to hear
Program 23 - February, 1972 - The Radio Shows of 1947
Radio Shows from 1947 – A retrospective look at radio programs from a quarter century ago (at the time of the original broadcast.) We'll hear an excerpt from a United Press program that dramatized the top ten news stories of the year. We'll also hear some typical shows of the time including "Our Miss Brooks," "Sherlock Holmes," "Aunt Jenny," and "Jack Benny."
Note: This is a large file; it may take a long time to load.
You can save the file to your hard drive by placing your curser over the link,
pressing the right mouse button, and selecting "save target as . . ."
With a T1, cable modem, or DSL this might take 1-3 minutes.




Return to Log of Programs