"The Golden Age of Radio"
(As originally broadcast on WTIC, Hartford, CT)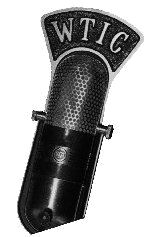 Click on the link below to hear
Program 17 - August, 1971 - Hans Conreid




Hans Conreid


Hans Conreid was a character actor who had successful careers in radio, television, movies, and the theater. One of his most popular roles was narrating the original TV production of Dr. Seuss's "Horton Hears a Who."

But his career in radio is our focus in this program, and he appeared in countless dramas and comedies. He was a regular on "My Friend Irma" in 1947 with Marie Wilson in the starring role. Marie Wilson is, of course, Irma Peterson. The "friend" narrator Jane is played by Cathy Lewis (wife of Elliot Lewis, "Remley" on Phil Harris/Alice Faye Show). John Brown is Irma's boyfriend Al, and Professor Kropotkin is played by Hans Conreid. Irma's boss, Mr. Clyde, is played by Alan Reed.

Mr. Conreid's voice appeared in numerous animated movies; among the major roles were as Captain Hook in "Peter Pan" and King Stefan in "Sleeping Beauty." On Television he was well-known as Snidely Whiplash in "Rocky and Bullwinkle." He was also a regular on Jack Parr's "Tonight Show."

Mr. Conreid was appearing in summer stock in Connecticut when we recorded this 1971 interview - right on the theater's stage.


Program 17 - August, 1971 - Hans Conreid
Note: This is a large file; it may take a long time to load.
You can save the file to your hard drive by placing your curser over the link,
pressing the right mouse button, and selecting "save target as . . ."
With a T1, cable modem, or DSL this might take 1-3 minutes.