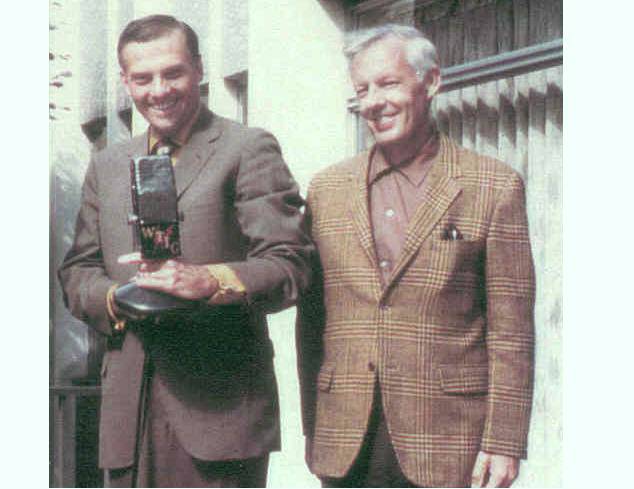 "Golden Age of Radio" Hosts
Dick Bertel and Ed Corcoran
The Golden Age of Radio was the creation of WTIC personality
Dick Bertel
and radio collector-historian Ed Corcoran, and was first broadcast in April of 1970. For the next seven years the program featured interviews with radio actors, writers, producers, engineers and musicians from radio's early days.
In addition, each show featured excerpts from Ed's collection. Fortunately, these programs have been preserved, capturing for future generations the history of this vital medium during its formative years.

Dick Bertel left WTIC in the 1970's and began a second career at The Voice of America in Washington, DC, where he was their Executive Producer. In the early 1990's he spent two years in Munich, Germany, heading up their VOA-Europe bureau. He returned to Washington to create the worldwide English program, "Talk to America," a call-in show heard around the world. He recently retired from VOA. and now resides in Virginia.

"The Golden Age of Radio," originally broadcast on WTIC, Hartford, CT, can now be heard every Saturday night on Walden Hughes's program on
http://www.yesterdayusa.com/
Walden's show is also heard in hospitals, nursing homes, and on select satellite systems.


Listen to "The Golden Age of Radio"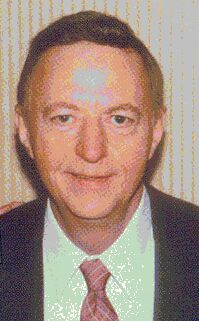 "One Night Stand"
Host Arnold Dean






Arnold Dean

began his love affair with the big band era in his pre-teen years and his decision to study the clarinet was inspired by the style of Artie Shaw. When he joined WTIC in 1965 he hosted a daily program of big band music. In 1970, encouraged by the success of his daily program and The Golden Age of Radio series, he began monthly shows featuring interviews with the band leaders, sidemen, agents, jazz reporters, etc. who made major contributions to one of the great eras of music history.

He joined WTIC in July 1965, and retired in 2009, his 61st Anniversary in broadcasting.

The series concentrated on the 1936-1946 period, the great decade for the big bands. However he also traced the history of jazz through 20's and into the 70's. During those programs Arnold frequently played recordings from his own collection which he describes as "small but selective".

A few years ago Arnold was featured on a Channel 3 (Hartford) special.

Here's that interview

.


Sadly, Arnold died in 2012. Here's a link to his obiturary.


Listen to "A One Night Stand with the Big Bands"